MDF Boards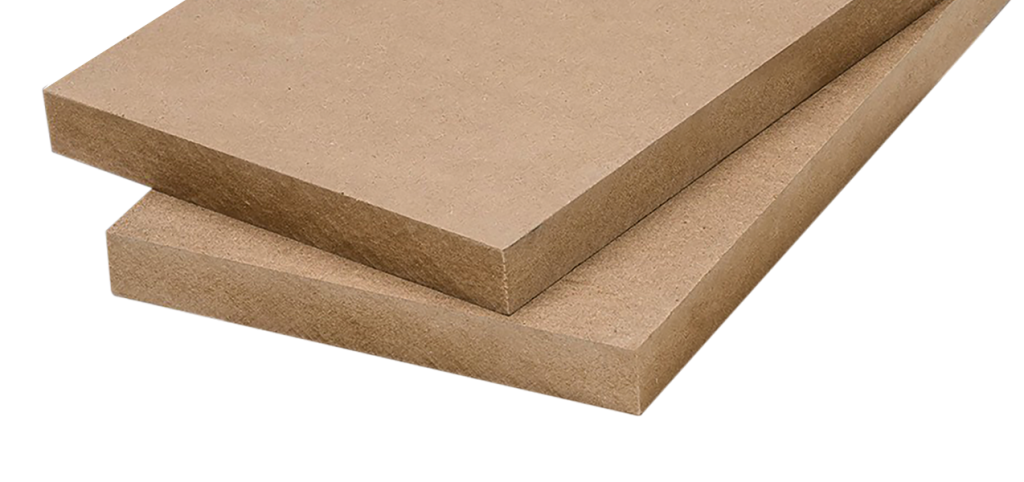 The medium density fiberboard or medium density fiberboard, short MDF board, is a wood material or a fiberboard. The product was invented in the USA and found in Europe until the late 1980s, a wider distribution. Due to its technical characteristics, MDF has since then been one of the world's fastest growing wood-based products.
The edges are smooth and firm and can be profiled without a special edge band.
Thicknesses from 2 mm to 60 mm with a density, depending on the thickness from 350kg / m³ to 1000kg / m³ are available on the market. The area of use is similar to that of the chipboard.
• High, uniform strength
• Fading negligible
• High screw break-out strength
• Even milled profiles can be painted immediately, foil laminating (PVC, PP, CPL, finish foil,…)
• Surface very homogeneous and coatable with foil, acrylic, PVC, PP, melamine, veneer, finish foil,…
• MDF Black VBE 10
• MDF Standard NAF
• MDF Light NAF
• MDF Moisture Resistant
• MDF Flame-Retardant
Standard MDF
from 8 to 50 mm
2800 x 2070, 4100 x 2070 mm;
2750 x 1840 mm *
MDF with primer foil **
from 8 to 30 mm
2800 x 2070/2200 mm; 2750 x 1840 mm;
4250 x 2200 mm; 3660 x 1850 mm
* other formats and thicknesses on request
** other thicknesses and decors on request