The complex forest ecosystem provides us with oxygen, wood and life. As a renewable resource, wood is a value-based material that has always been used and valued for the demanding interior design. Also from us.
With our range of interior doors, we can help future generations benefit from the unique forest ecosystem. We take our wood from sustainable, certified forest management and place great emphasis on energy-conscious and resource-saving production. Low-emission and with attention to detail, our design-strong and home-grown products contribute to the well-being of our own home.
When selecting our cooperation partners, we ensure that the appropriate certifications are adhered to.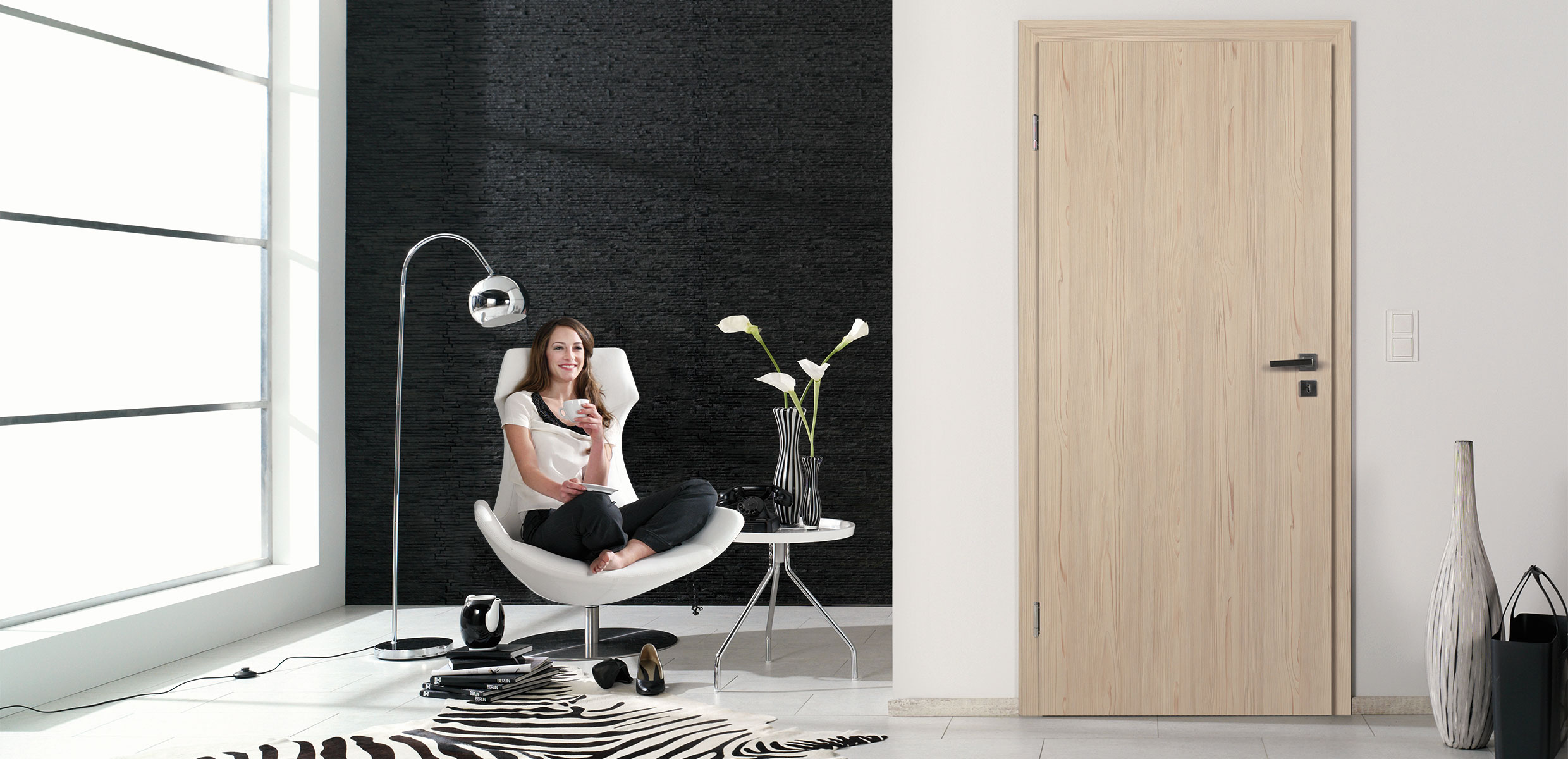 Smooth Doors
Doors for generations
It is the sum of all details that lend your home that certain something. The overall effect that doors have on a room is often overlooked; although, every door represents a beginning … and an end.
Smooth doors with modern surfaces are subtle everyday elements that underscore your personal living concept.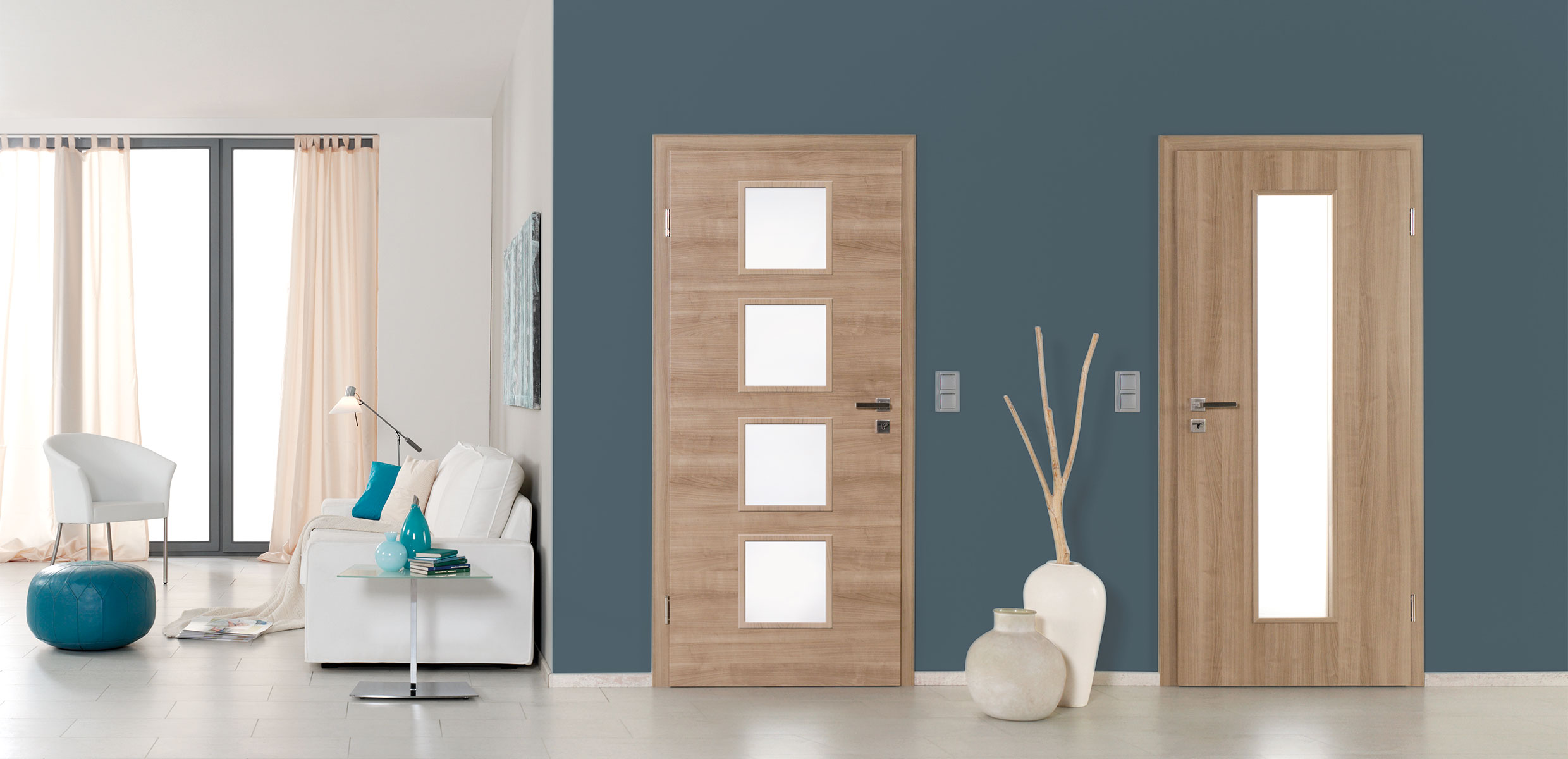 Light Cut-Out-Doors
Individuality counts
New living designs make their mark thanks to the individual solutions that are matched to the aesthetic aspects and function of a room. Light cut-outs are exclusive elements that enable brief glimpses or magically allow more light to flood inside. Specifically comfortable and inviting, the light cut-out doors elegantly underscore your personal style.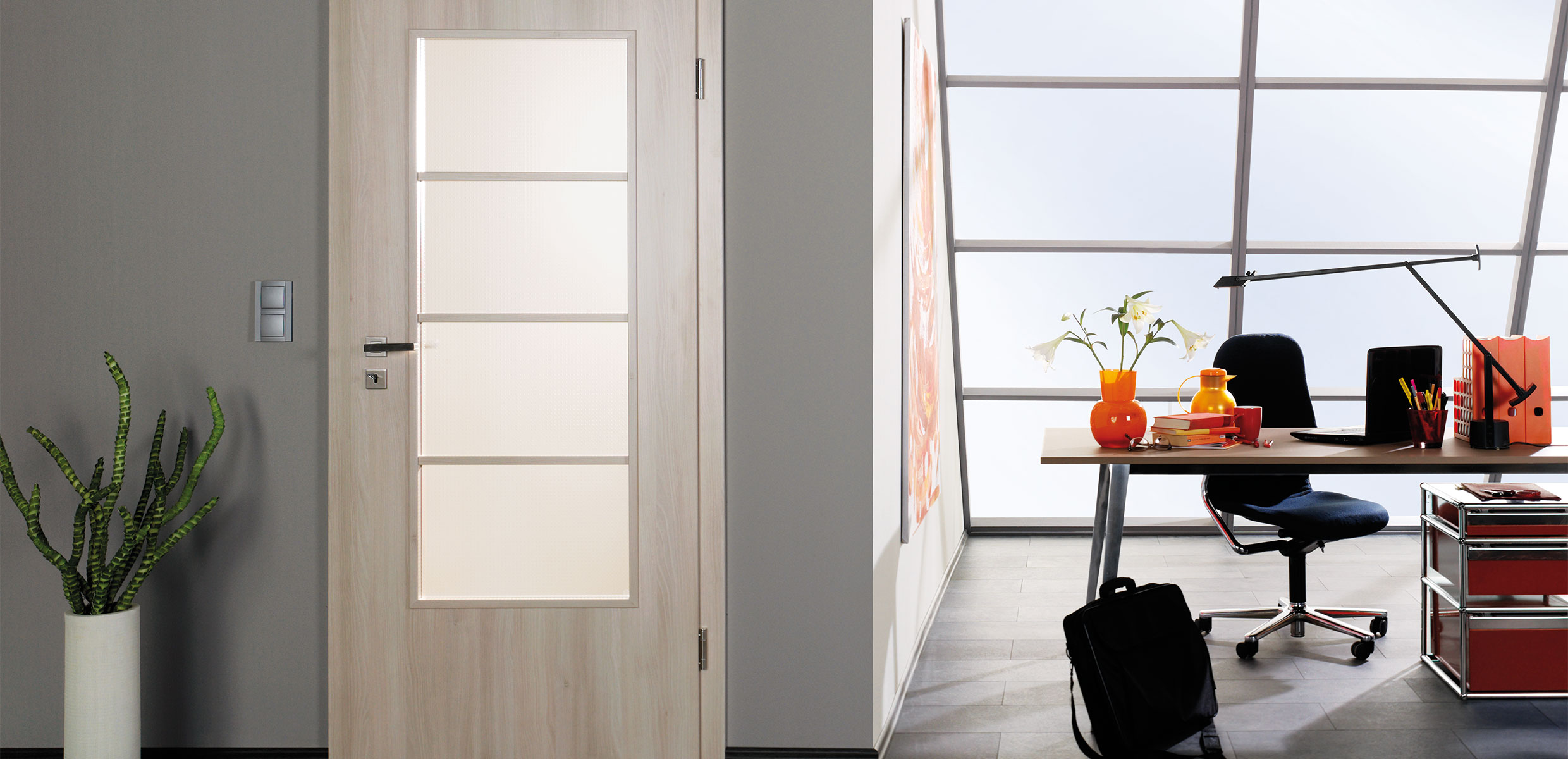 Light Cut-Out-Doors with Rung Framework
Facets full of ideas
The quality "Made in Germany": Our doors with sprout frames prove value stability and big attention to detail. Here, the design possibilities are fascinating. A variety of options can be designed and realized – in any desired style from designstark to tilvoll, to the architecture and window design of the house. An extensive selection of glass types and surfaces extends the spectrum beyond standard designs.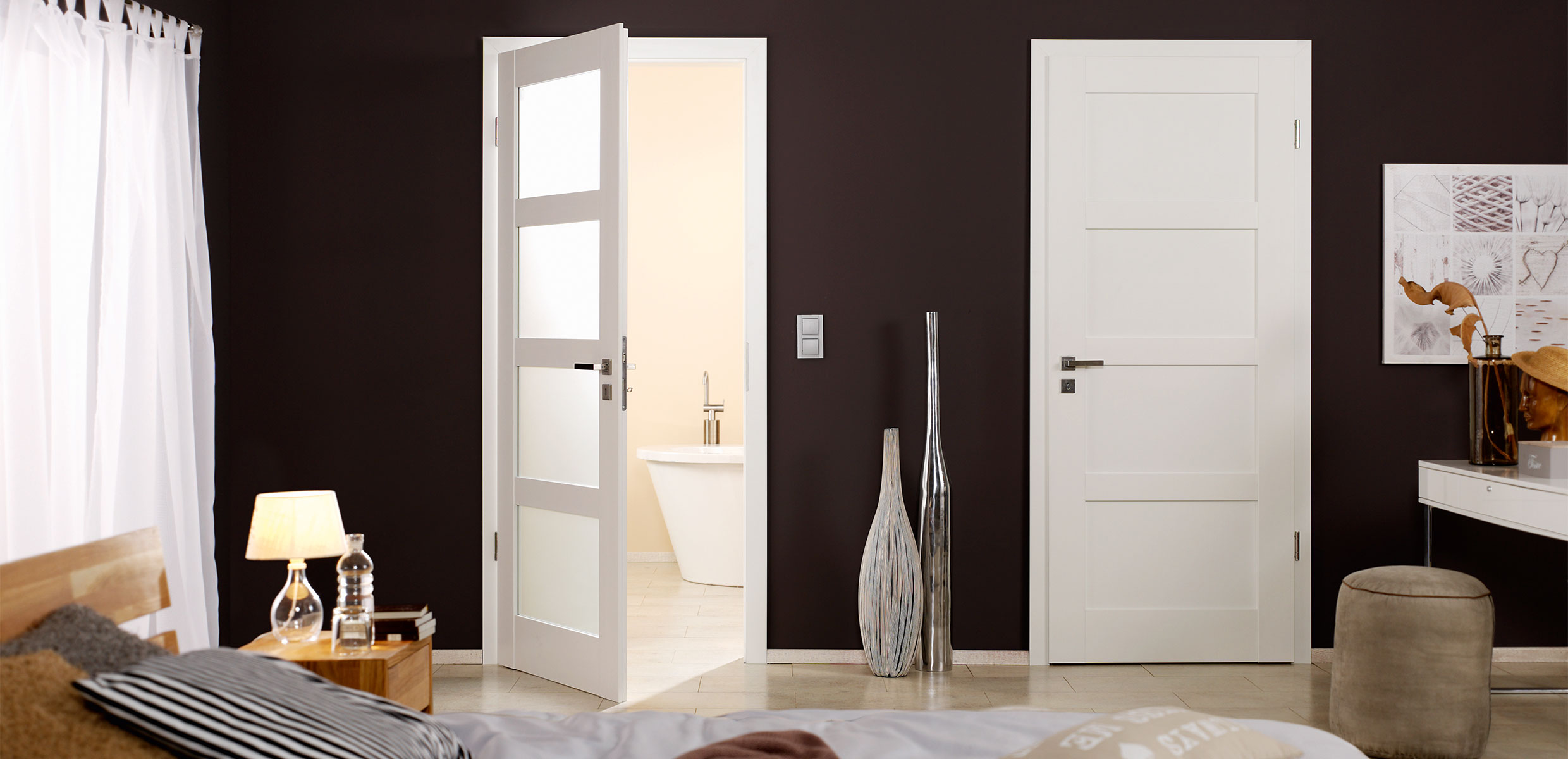 Panel Design Doors
Classic elegance
Elegance and classic design in a modern appearance – panel doors are always the styling element of every room. With the wide selection of models, they give each
room its own expression.
Glass cut-outs in combination with individual glass concepts set highlights and provide interesting vistas.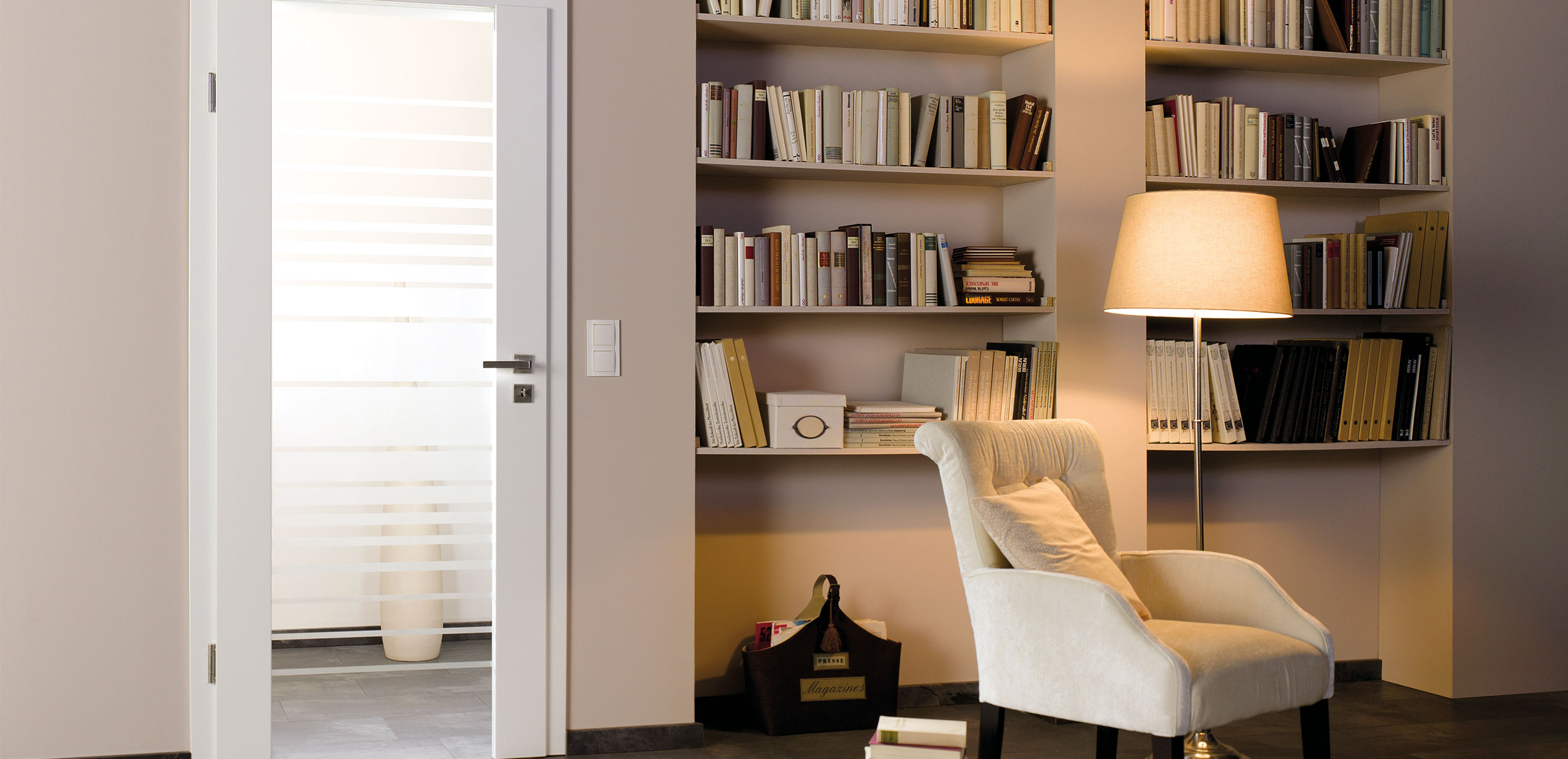 Glass Panel Doors
A clear perspective
Light is one of the most important aspects of architectural design. As a material, glass allows fascinating light effects and creates transparency where it is required.
Panel glass doors guarantee that closed rooms appear as open as possible. The large surfaces made of transparent, structured or sand-blasted single-pane safety
glass (ESG) combine the character of open living with the need for privacy. The panel and frame in the décor of your choice create the right basis.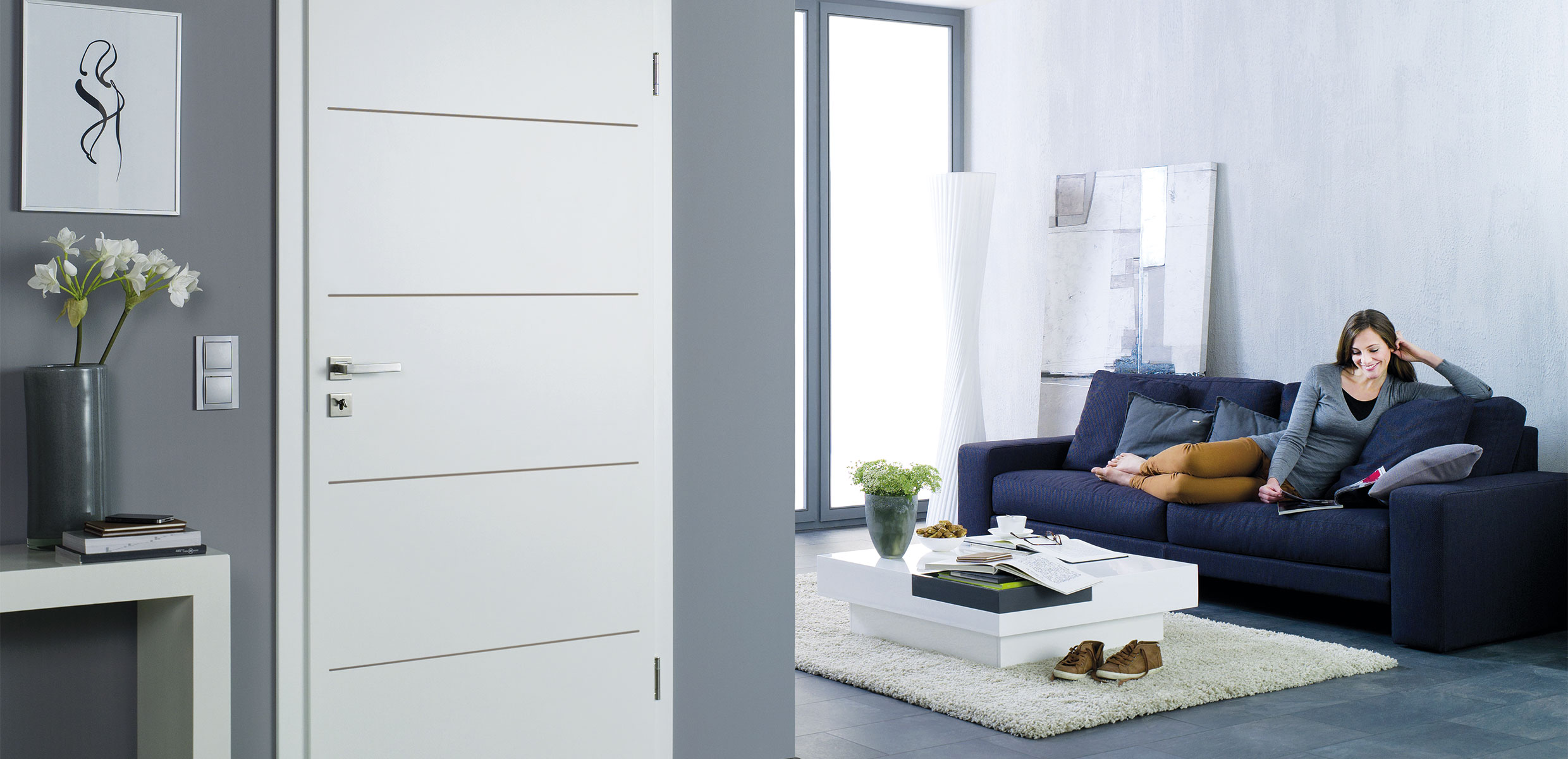 Pilaster Strip Doors
A symbol of design culture
Linear, well-designed and extravagant: pilaster strip doors are elegant eye catchers. Finished with utmost craftsmanship, individual metal inlays set into the
joints upgrade these door panels. Be it lengthways or crosswise, single, double or in series – there are no limits to the number of exclusive designs that can be achieved with pilaster strips.
Tip: pilaster strips also work well when combined with narrow light cut-outs.
Stainless steel-coloured pilaster strips are used by default; on request anthracite-coloured strips can be incorporated.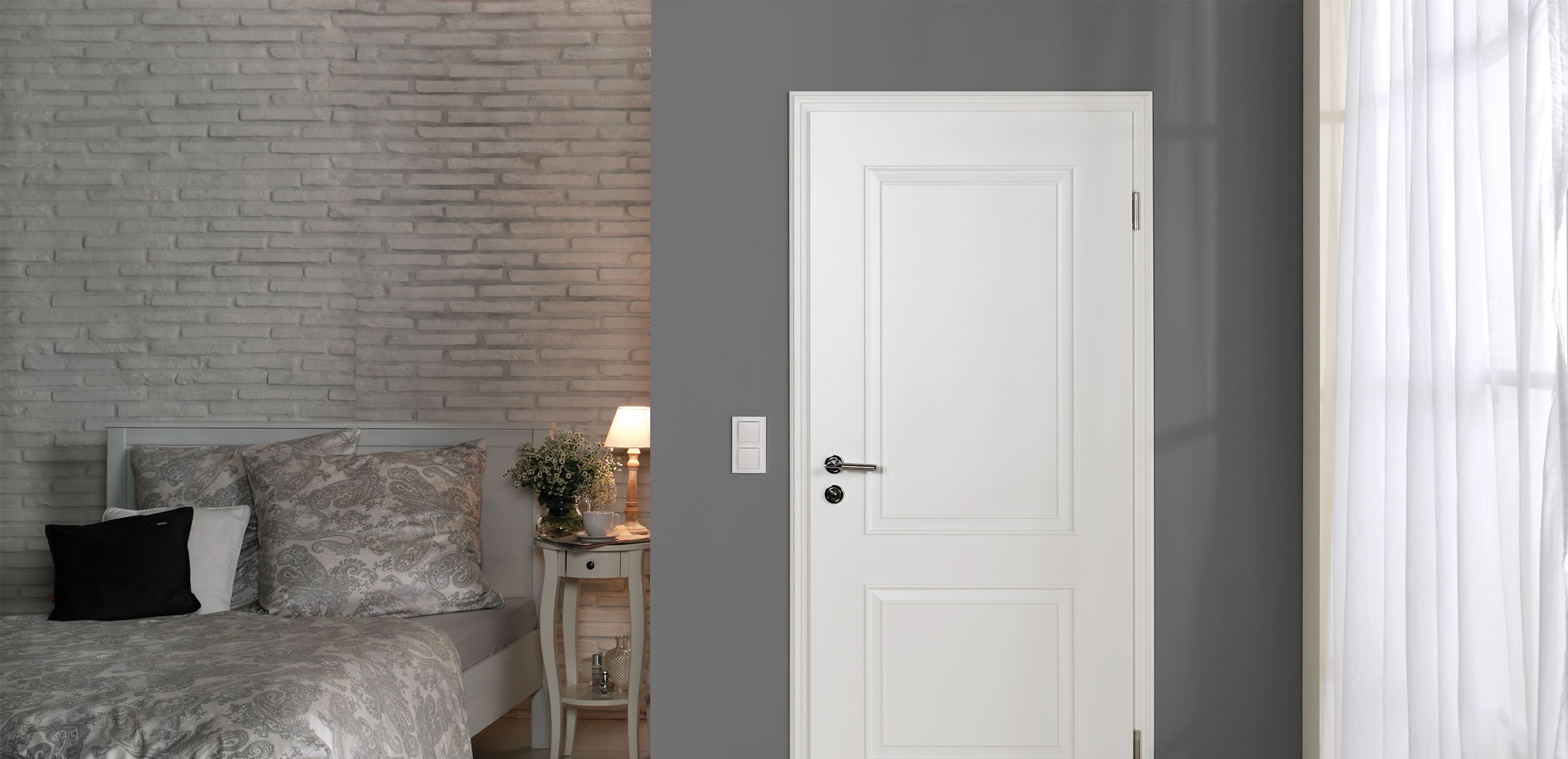 Style Doors
Stylish design
First-rate craftsmanship: our style doors are reminiscent of pat aesthetic designs. Their beautiful, profiled structures are pleasant to the touch and create an impression of depth. They are frequently combined with light cut-outs and rung
framework depending on their use.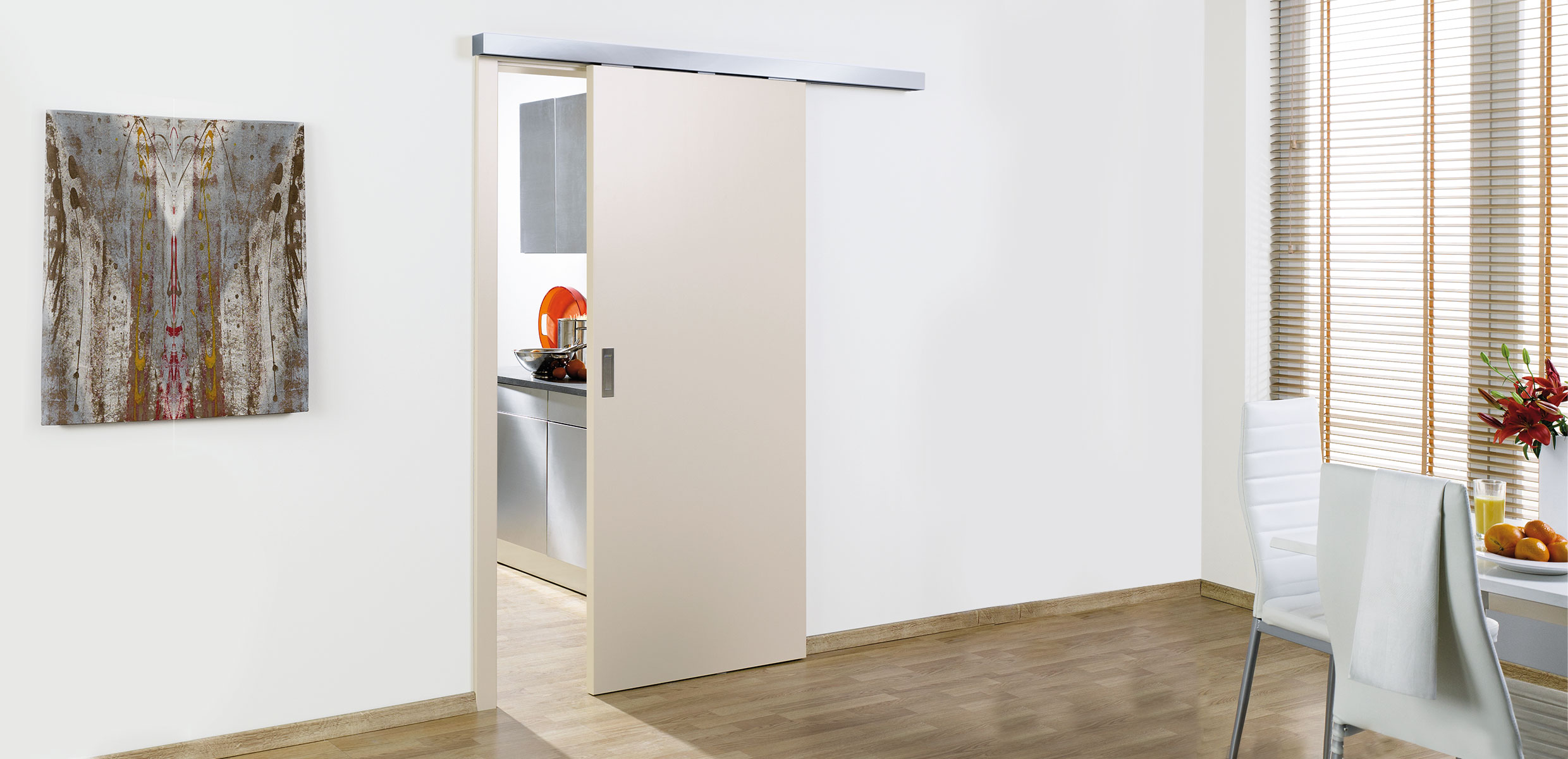 Sliding Doors
Maximum freedom of movement
Unbeatable living comfort: sliding doors give you more space. There are no door panels in the way offering barrier-free access from room to room. An optional soft-stop function ensures that our sliding doors close almost silently. A large selection of door panels – with or without light cut-outs –offers planners a great deal of creative freedom. Just design your own personal door – perfection down to the last detail.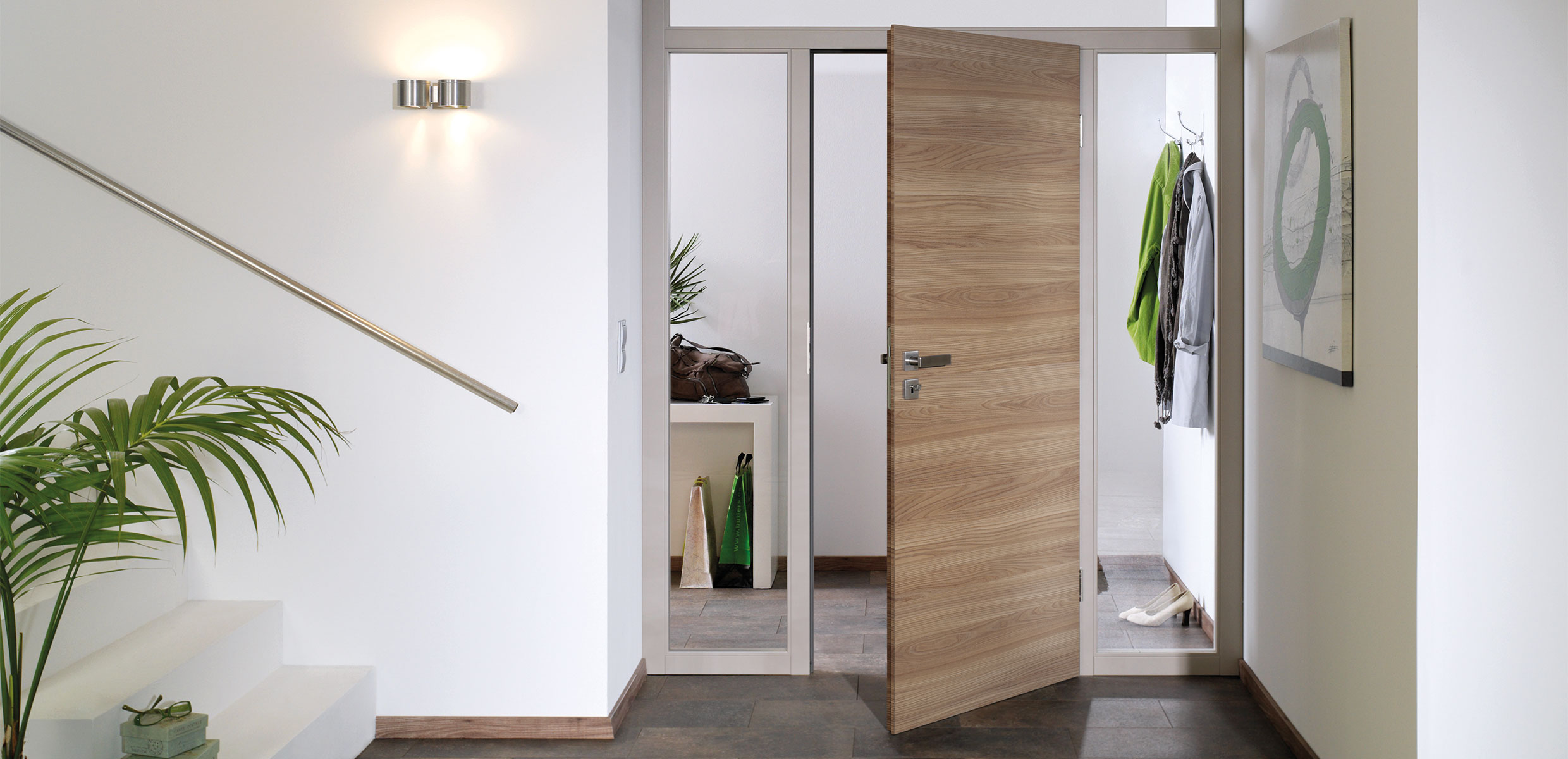 Porch Double Doors
The stage is set for living
A porch is a small reception room behind the outside door of a house. It is separated from the inside of the house with an inside door. Because it is rare that both doors are open at the same time when entering or leaving the house, draughts and heat loss can be avoided. Outside noise, too, can be effectively blocked out. A cleverly planned porch, be it closed or made of glass, is able to create a sense of much more space within the home.