Real wood veneer and varnished surfaces
Doors and frames do not need any special care. In case of slight contamination, add a small amount (a splash) of
warm water or a similar household cleaner. When choosing the detergent, make sure that it does not contain any abrasive, sharp or alcoholic (water-soluble) solvents. Use a lint-free microfibre cloth and clean the surface only in the slightly damp condition, then dry well.
CPL door elements do not require special care due to their resistant and hygienic, dense surface. These surfaces are easy to clean.
Streaks are often caused by cleaning with organic solvents in combination with cold water and multiple used wipes or window leather. In order to make all cleaning streak-free, it is recommended to wipe it with warm water. Subsequently, the surface is to be post-dried with commercially available paper wipes or microfibre cloth.
Normal soiling, i.e. longer exposure time
Cleaning with warm water, clean swab or microfibre cloth, soft sponge or soft brush. Use commercial household cleaners, lubricating soap or core soap, (without abrasive components). Then wipe it clean with clean water and remove the cleaning agent completely to avoid streaking. The surface has to be post-dried with absorbent, clean wipes or paper towels.
Stubborn stains such as varnish and glue residues, ink, pens, felt-tip pen, lipstick, etc.
Such contaminants can generally be removed with organic solvents, such as alcohol, acetone or petrol. It is important to take the residues of the organic solvent with warm water and ordinary household cleaners and then dry thoroughly with a clean cloth.
First make an attempt at a non-visible location and observe the manufacturer's recommendations for such products!
Observe the following principles independently of the surface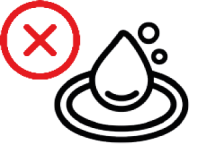 Never left surface wet or moist for a long time, since material can absorb water and thus change its shape.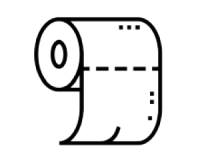 Dry damp and wet spots immediately with an absorbent cloth.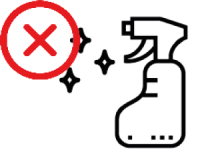 Do not use furniture polisher. There is a high chance that the surface becomes unsightly and greasy when using such a care agents.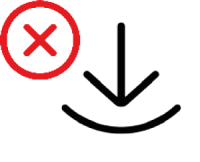 Do not use pressure while cleaning surface, as unnatural spots may appear.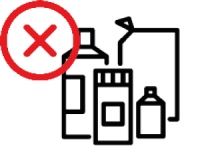 Do not use detergents, furniture cleaners or bleach.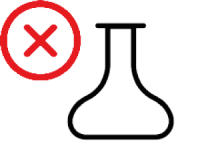 Do not use detergents with strong acids or strongly acidic salts.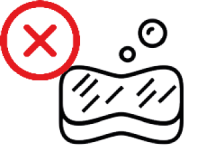 Do not use steel wool, abrasive powders, abrasive sponges as they may cause slightly naked surfaces on the surface.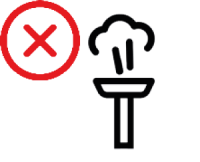 Do not use steam cleaners.
For your doors, optimal room climate conditions are: temperature of 18 – 23 degrees of Celzius and a relative humidity of 50 – 65%. Particularly higher humidity can lead to warping or damage to the surface. Therefore you should check the humidity with a hygrometer.